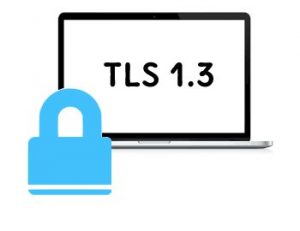 Hi Pals of Proxy,
PROXY Pro v10.2 Hotfix #2 is now available!  Customers can head to proxynetworks.com/download to grab the latest software zip file.  For a detailed breakdown of changes in v10.2 Hotfix #2, please review our "What's New?" PDF.  Below is a list of changes contained within this release pulled directly from the "What's New?" PDF.
Upgrading the PROXY Pro P2P Edition?  Review the PROXY Pro P2P Edition Upgrade Guide.
Upgrading the PROXY Pro RAS Edition?  Review the PROXY Pro RAS Edition Upgrade Guide.
OpenSSL has been updated from the v1.0.2 series to the v1.1.1 series.  This release includes OpenSSL v1.1.1c, and restricts the default ciphers used to be higher quality/more secure than previous PROXY versions, while maintaining backward compatibility with all PROXY versions that supported TLS v1.2.  Additionally, TLSv1.3 is now supported in the Host and Master for Windows, Gateway Server, and ClickOnce Connection Window for Windows.  Further support for TLSv1.3 will depend on operating system support in Windows (for Web Console, via IIS) and on Macintosh and iOS.  Elliptic Curve Cryptography (ECC) certificates are also now supported by the Gateway Server and Gateway Server Certificate Manager.
Deployment Tool "Export Settings to JSON File" functionality has not been working since v10.0 HF#1, and is fixed in this release. Additionally, the Deployment Tool was not registered as an MMC snapin correctly, so that it did not appear in the "Add/Remove SnapIn…" list.
Several installed Master issues are addressed in this release, including:
– Installed Master v10 connecting to GWS v9 as a Master-category user now works correctly.
– Master inactivity prompt no longer appears if Master Control Panel window does not have focus; this keeps that popup from interrupting ongoing work in a Connection Window.
– Master Gateway Groups dropdown list now sorts items correctly even if user does not have access to top-level group(s).
Gateway Server has a number of reliability and "edge case" processing fixes, primarily around Host status update processing.  While the issues addressed generally only occur in unusual or uncommon situations, customers with installations involving either a large number of Hosts, or relatively large numbers of Host reverse connections, or that use Host for Macintosh, are advised to upgrade to this release to ensure the most reliable operations.
Before the end of the year we're releasing a Host for Android and also iOS that will allow the devices to be remotely viewed through the PROXY Pro Web Console.  I have personally seen a working prototype and have been using a functional pre-release version for demonstration purposes.  If anyone would like to see a demo of this new capability write us at support@proxynetworks.com and we can show you what's coming.  Very exciting!  More updates to follow.
Thanks for catching up with us!
-Ryan Gallager
Proxy Networks Support Team